Friday, February 4, 2022
Remarkable survivor tells the story of how an NHL jersey was recycled over several years with several teams.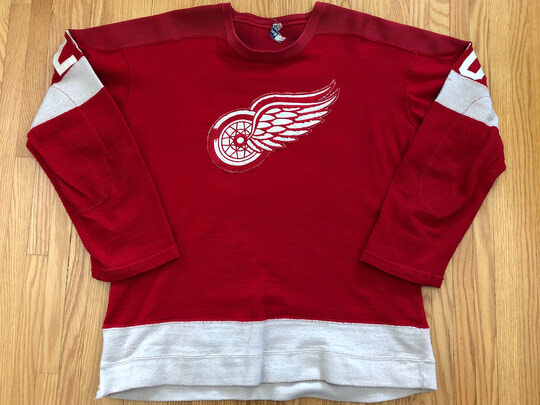 Wednesday, February 2, 2022
Amazing all original heavy wool game worn jersey photo matched to publicity photos of both Len Lunde and Lefty Wilson. A rare artifact from the halcyon days of the Detroit Olympia era.
Tuesday, February 1, 2022
Fantastic wool jersey from the 1948-49 AIHA Camrose Maroons. Photo matched to Jim Richardson from a rare team photo.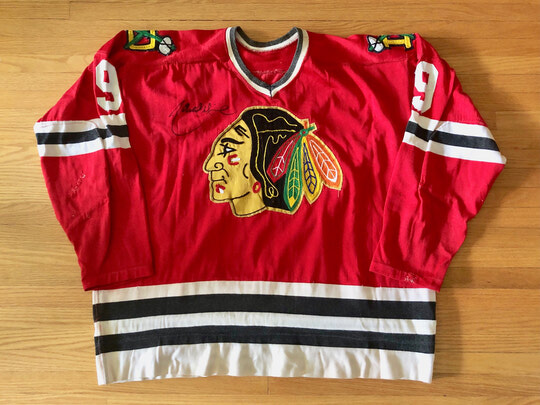 Glorious jersey worn by Hall of Famer, Marcel Dionne while setting records with the OHA St. Catherines Black Hawks. Photo Matched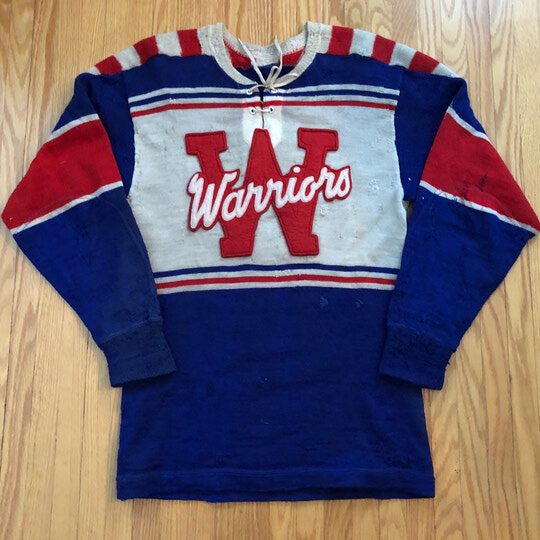 Monday, January 31, 2022
Amazing artifact that holds so many stories within it's coarse wool composition. This jersey is a true survivor from a team in which Bobby Hull cut his teeth in Junior B along with Walter Gretzky, the father of Wayne Gretzky.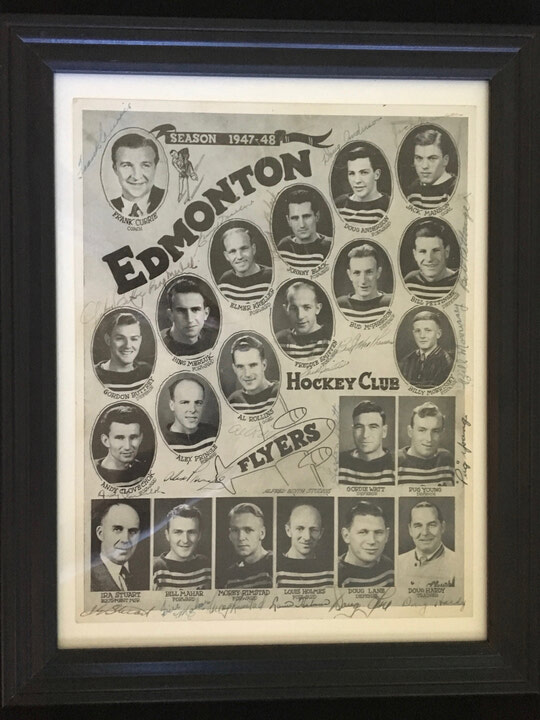 out of stock
Amazing original photo with COMPLETE AUTOGRAPHED TEAM . All done in fountain pen except one done in pencil.