Included in this section are rare vintage paper documents, contracts, etc. Often signed by players from the 1920's to the 50's.
out of stock
All original fold out banquet card for OCSHL Champions, Ottawa II Seconds (New Ednburgh) Hockey Club. Team photo and ribbon attached to front. Eddie Gerard HHOF player.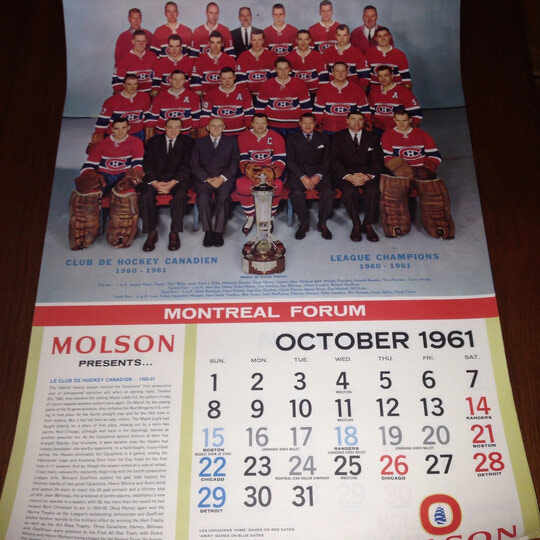 out of stock
Excellent conditon with classic artwork by Tex Coulter, legendary Canadian sports artist. Featuring Johnny Bower, Glenn Hall, Jacques Plante, Doug Harvey, Bernie Geoffrion, Dave Keon, Red Kelly, Jean Beliveau and Frank Mahovlich.
Excellent condition with no tears or marks. Original tab intact. Montreal Canadiens Stanley Cup Champions, Bobby Orr Norris Trophy, Plante/Hall Vezina Trophy, Phil Esposito Art Ross and Hart.